Lisa Marie Rice is eternally 30 years old and will never age. She is tall and willowy and beautiful. Men drop at her feet like ripe pears. She has won every major book prize in the world. She is a black belt with advanced degrees in archaeology, nuclear physics, and Tibetan literature. She is a concert pianist. Did I mention her Nobel Prize? Of course, Lisa Marie Rice is a virtual woman and exists only at the keyboard when writing erotic romance. She disappears when the monitor winks off.
Connect with Lisa:
Website
|
Facebook
|
Twitter
|
Goodreads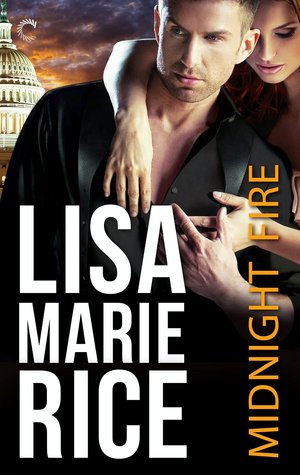 Series:
Men of Midnight #4
Genre:
Contemporary
Page Count:
250 pages
Publisher:
Carina Press (September 21, 2015)
Jack Delvaux is alive
Summer Redding thought the blindingly handsome jock who'd loved and left her years ago had died in the Washington Massacre. She grieved for her lost golden boy as the rest of the country mourned their dead—until she comes home to find a very alive Jack Delvaux waiting for her with a devastating secret that turns her life upside down.
No longer the carefree man he was in his youth, this Jack is dark, hard and dangerous; a fifteen-year veteran of the CIA hungry for answers…and hungry for her. The rich, good-looking charmer who broke her heart once before would have been easy to resist, but this man, this powerful man? Summer needs him, and he knows it.
When Jack's mission uncovers evidence of government involvement in the Massacre—and plans for another attack—he's primed for revenge. But he has more than vengeance to live for now, and when Summer's life is threatened, it's nearly Jack's undoing. Someone taking shots at his woman? That's a dead man walking.
Get A Copy:
Amazon
|
B&N
|
iBooks
|
Kobo
Other Books in Series:
Harlequin is generously offering up
5000 Harlequin Rewards Points
(US/Can only) as well as ebook copies of all four Men of Midnight books to one lucky winner! To enter, please fill out the Rafflecopter form.
Follow the tour for other fun posts and more chances to win.
a Rafflecopter giveaway