USA Today bestselling author VIVIENNE LORRET loves romance novels, her pink laptop, her husband, and her two sons (not necessarily in that order ... but there are days). Transforming copious amounts of tea into words, she is proud to be an Avon Impulse author of works including: "Tempting Mr. Weatherstone", The Wallflower Wedding Series, and the Rakes of Fallow Hall series.

Connect with Vivienne:
Website
|
Facebook
|
Twitter
|
Goodreads
Hedley Sinclair chafed her icy hands together. The holes in the worn kid gloves snagged, expanding bit by bit. It couldn't be helped. Most of her older sister's castoffs were threadbare now. This pink muslin dress had once been trimmed in a border of rosettes, but that had long since torn away. The petticoats had grayed from too many washings and frayed from too many mendings. The stockings were warm, but only if layered by fours. Beneath two woolen shawls, Hedley shivered. Her teeth chattered together. It had been six years since her sister had married and sailed to the colonies with her husband. Six years since Hedley had received any castoffs, or any wardrobe at all. For most of those years, she'd been confined to her attic rooms. Not forgotten, but invisible all the same. Yet, that was all behind her now. She'd inherited Greyson Park. The walls around her were her very own. No one would ever lock her away out of shame again. Then again, perhaps Mother was hoping she would either freeze or starve to death. Upon seeing her home for the first time two days ago, Hedley had realized there was a greater chance that the dilapidated roof would cave in on her.
Series:
The Rakes of Fallow Hall #2
Genre:
Historical
Page Count:
194 pages
Publisher:
Avon Impulse (April 21, 2015)
For the first time in her life, Hedley Sinclair holds the keys to her own future. She's inherited the crumbling Greyson Park, but the disrepair does nothing to dissuade her. No one will ever lock her up again or attempt to take away what's hers. No one except Rafe Danvers—the charming, fiendish man from Fallow Hall. He's determined to claim Greyson Park, but if Hedley isn't careful, he'll claim her heart as well.
Rafe has every intention of ridding Greyson Park of the conniving Sinclairs, once and for all. The last thing he expects is to find the beguiling Hedley Sinclair—the younger sister of his former fiancée—standing in his way. With drastic measures called for, he plans to marry her off in order to regain control of the estate. The only trouble is, he can't seem to stop seducing her. Even worse, he can't help falling in love with her.
Preorder A Copy:
Amazon
|
B&N
|
iBooks
|
Kobo
|
BAM
Other Books in Series: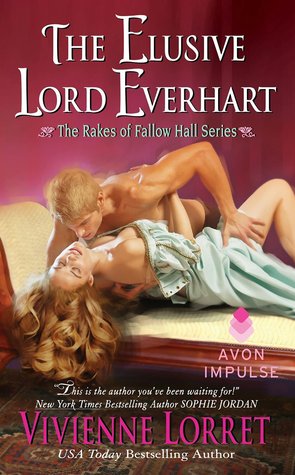 Avon is hosting a TOUR WIDE Rafflecopter Giveaway of a Digital bundle including: Winning Miss Wakefield, Daring Miss Danvers, and Finding Miss MacFarland. Follow the tour
HERE
.
a Rafflecopter giveaway