Sarina Bowen writes steamy, angsty contemporary romance from Vermont's Green Mountains. (Her ancestors began logging and farming Vermont during the 18th century. These were rugged, outdoor types without benefit of a laptop or a good latte. It boggles the mind.) Sarina enjoys skiing, skating and good food. She lives in Windsor County, Vermont, with her family, eight chickens and too much ski gear and hockey equipment.
Connect with Sarina:
Website
|
Facebook
|
Twitter
|
Goodreads
Oh, this guy! How any girl could cheat on him was beyond me. You had to wonder if the girl also kicked puppies just for fun. Without thinking it through, I lifted a hand to the muscle joining his neck to his shoulder, giving him a little squeeze.
Beside me, Rafe stopped breathing.
My fingers drifted upwards, past the collar of his dress shirt and onto his neck. He was warm and solid, and I didn't want to stop touching him.
Rafe turned his chin two or three tiny degrees in my direction, improving the contact with my hand.
I rose onto my knees, the jacket sliding onto the floor, forgotten. Rafe watched me, and the moment stretched out between us. I loved this part — the crackling tension when "will we or won't we" became the only question in the room. "Rafe," I whispered. "Maybe there's a part of your shitty day that I can fix."
He swallowed roughly, and his gaze dropped to my mouth, but he didn't make a move. Instead, time seemed to slow down, and I saw Rafe's awareness of me engulf him. His body went quiet, and his eyes darkened.
For several beats of my heart, I let him get used to the idea. When I slowly put my other hand on his chest, he made a small grunt of surprise. Still, he didn't move a muscle. He just watched me with hungry eyes.
"I've always thought you were sexy," I whispered, pressing my palm against his pec. "Seems like a good time to tell you."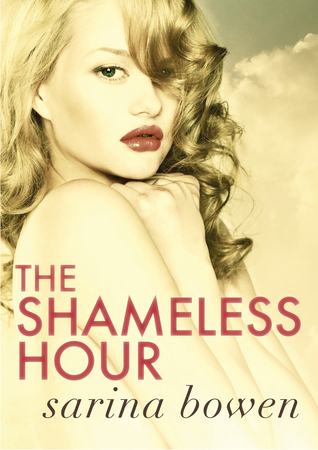 Series:
The Ivy Years #4
Genre:
New Adult
Page Count:
317 pages
Publisher:
Rennie Road Books (April 12, 2015)
The girl who's had everyone meets the boy who has no one.
For Bella, the sweet-talking, free-loving, hip-checking student manager of the Harkness men's hockey team, sex is a second language. She's used to being fluent where others stutter, and the things people say behind her back don't (often) bother her. So she can't understand why her smoking hot downstairs neighbor has so much trouble staying friends after their spontaneous night together. She knows better than to worry about it, but there's something in those espresso eyes that makes her second guess herself.
Rafe is appalled with himself for losing his virginity in a drunken hookup. His strict Catholic upbringing always emphasized loving thy neighbor—but not with a bottle of wine and a box of condoms. The result is an Ivy League bout of awkwardness. But when Bella is leveled by a little bad luck and a downright sinister fraternity stunt, it's Rafe who is there to pick up the pieces.
Bella doesn't want Rafe's help, and she's through with men. Too bad the undeniable spark that crackles between the two of them just can't be extinguished.
Order A Copy:
Amazon
|
B&N
|
iBooks
|
Kobo
Other Books in Series:
The giveaway is open internationally and ends 05/03/2015.
• (1) An Ivy Years Notebook (It's super cute)
• (1) eBook box set of Ivy Years #1-3
• (1) Signed paperback of The Year We Fell Down
a Rafflecopter giveaway