We're freezing our butts off this weekend. What about you? What's the weather like in your neighborhood? This weekend we're snuggling up with some sexy men
in uniform
out of uniform. Here's some suggestions to add to your every growing reading pile.
Please Note:
Prices may change without notice.
Without further ado...
The Always a Marine series began with the premise of Mike's Place—a fictional rehabilitation facility that doubles as a backdrop and a central meeting point for so many of the characters. Introduced with the story of Luke and Rebecca in Once Her Man, Always Her Man, the series and the facility grew from there. Each tale isn't about the center or the military, but survival.
The military is a family. Once a person becomes a Marine, that title cannot be taken away as it was earned, not given. One by one, meet characters who aren't given the easy outs or convenient answers. Join them as they struggle, stay with them as they fight, rise with them as they triumph.
Meet the men and women of Mike's Place and more…in one 21 Marine Salute.
Once Her Man, Always Her Man
Retreat Hell! She Just Got Here
Tell It to the Marine
Proud to Serve Her
Her Marine
No Regrets, No Surrender
The Marine Cowboy
The Two and the Proud
A Marine and a Gentleman
Combat Barbie
Whiskey Tango Foxtrot
What Part of Marine Don't You Understand?
A Marine Affair
Marine Ever After
Marine in the Wind
Marine with Benefits
A Marine of Plenty
A Candle for a Marine
Marine Under the Mistletoe
Have Yourself a Marine Christmas
Lest Old Marines Be Forgot
(
Amazon $0.99
)
He was the last man in the world she wanted to see…but he might be the only one who could save her…
Ten years ago, Matt Girard did something he shouldn't. When sweet Evangeline Baker offered him her virginity, he took it. Then he left town and he's never looked back.
Until now. His future as a black ops soldier with the Hostile Operations Team is in jeopardy, and he's come home for a few days before going back to face the consequences of a mission gone wrong.
Matt still makes Evie's heart pound, but she wants nothing to do with him. She's had enough of men who lie and promise things they don't deliver. But when her sister goes missing and her ex-boyfriend turns up dead, she's in need of Matt's special military skills.
With time running out, Matt will put everything on the line to protect Evie and find her sister. Even if it means sacrificing all he's worked for with HOT. Sometimes, the reward is worth the price. Especially when it's the one woman he can't forget…
(
Amazon FREE
)
When danger lurks behind a familiar face…
Successful architect Rachel Granger loves her job and her life, but when a terrorist on the FBI's most wanted list targets her, there's only one man she can trust. She hasn't seen Jake in years but her former college friend told her he'd always be there for her and she definitely needs him now. Even though her feelings for him go far deeper than friendship and just being around him risks her heart, she would do anything to keep those she loves safe from a madman bent on unleashing hell.
Only one man from her past can help
FBI Special Agent Jake Evers made the biggest mistake of his life when he let Rachel slip through his fingers over two years ago. It doesn't matter that he hasn't seen her since then—if she needs him, he'll be there. When he learns that she's the target of a domestic terror cell, he'll do everything in his power to keep her safe. He's never gotten over her and won't risk losing her again now that she's reappeared in his life. But the threat is more widespread than they realized and now it's a race against time to keep her and scores of innocent civilians alive.
(
Amazon FREE
)
Tall, dark, and lethal...
Trouble just walked into Nicholas Rixey's tattoo parlor. Becca Merritt is warm, sexy, wholesome--pure temptation to a very jaded Nick. He's left his military life behind to become co-owner of Hard Ink Tattoo, but Becca is his ex-commander's daughter. Loyalty won't let him turn her away. Lust has plenty to do with it too.
With her brother presumed kidnapped, Becca needs Nick. She just wasn't expecting to want him so much. As their investigation turns into all-out war with an organized crime ring, only Nick can protect her. And only Becca can heal the scars no one else sees.
Desire is the easy part. Love is as hard as it gets. Good thing Nick is always up for a challenge..
(
Amazon $0.99
)
Four brothers who believe in service before self and the women who will bring them to their knees.
The Santinis: Leonardo, Book 1
Joint Base San Antonio
Army Medic Leo Santini doesn't know what hit him when he runs into prickly physical therapist Maryanne Johnson.
The Santinis: Marco, Book 2
Joint Base Pearl Harbor-Hickam
Quiet and thoughtful Navy SEAL Marco Santini doesn't realize love is right under his nose, but once he does, nothing will stop him from capturing Alana Kailikea's heart.
The Santinis: Gianni, Book 3
Moody AFB
PJ Gianni Santini finds the woman of his dreams the day before a deployment. When he returns, he has one mission on his mind, conquering professor Kianna Jones.
The Santinis: Vicente
Quantico MCB
Vicente sees himself at the last Santini standing when he comes up close and personal with the one woman he has always loved, Jules Andrews. Now all he cares about is being that last man standing—as long as he's her man.
(
Amazon $4.99
)
While investigating border violence in Ciudad Juárez, Mexico, Denver journalist Natalie Benoit is caught in a bloody ambush and taken captive. Alone in the hands of ruthless killers, she will need every ounce of courage she possesses to survive.
Betrayed by another operative, Deputy U.S. Marshal Zach McBride has endured a week of torture and interrogation at the hands of a bloodthirsty Mexican drug cartel. Ready to give his life if he must, he remains unbroken—until he hears the cries of an American woman.
Although Natalie is only a voice in the darkness of their shared prison, her plight brings renewed strength to Zach's battered body. With her help, he overpowers their captors, and they flee through the desert toward the border, the attraction between them flaring hotter than the Sonoran sun.
But past loss and tragedy leave both of them reluctant to follow their hearts, even when the passion between them reaches its breaking point. Faced with feelings neither expected, they fight to stay ahead of the danger that hunts them as forces more powerful than they can imagine conspire to destroy them both…
(
Amazon $7.58
)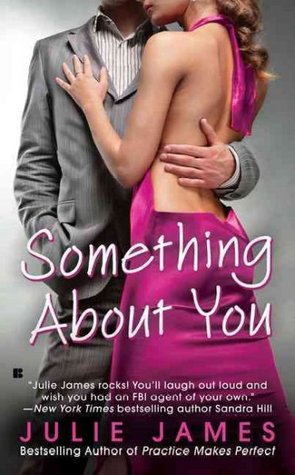 Fate has thrown two sworn enemies...
Of all the hotel rooms rented by all the adulterous politicians in Chicago, female Assistant U.S. Attorney Cameron Lynde had to choose the one next to 1308, where some hot-and-heavy lovemaking ends with a death. And of all the FBI agents in Illinois, it had to be Special Agent Jack Pallas who gets assigned to this high-profile homicide. The same Jack Pallas who still blames Cameron for a botched crackdown three years ago—and for nearly ruining his career.
Into each other's arms...
Work with Cameron Lynde? Are they kidding? Maybe, Jack thinks, this is some kind of welcome-back prank after his stint away from Chicago. But it's no joke; the pair is going to have to put their rocky past behind them and focus on the case at hand. That is, if they can cut back on the razor-sharp jibes—and smother the flame of their sizzling-hot sexual tension.
(
Amazon $7.59
)
We hope you found something that caught your eye.