Shana Galen is the bestselling author of passionate Regency romps, including the RT Reviewers' Choice
The Making of a Gentleman
. Kirkus says of her books, "The road to happily-ever-after is intense, conflicted, suspenseful and fun," and RT Bookreviews calls her books " lighthearted yet poignant, humorous yet touching." She taught English at the middle and high school level off and on for eleven years. Most of those years were spent working in Houston's inner city. Now she writes full time. She's happily married and has a daughter who is most definitely a romance heroine in the making. Shana loves to hear from readers, so send her an email or see what she's up to daily on Facebook and Twitter.
Connect with Shana:
Website
|
Facebook
|
Twitter
|
Goodreads
The Romance of Mistaken Identity
As little girls, most of us dressed as princesses, fairies, or superheroes and dreamed about what might happen if we woke up to find out we really were a princess or a superhero (or a superhero princess!). In my new book,
Earls Just Want to Have Fun
, Marlowe has those same dreams of escaping her wretched life. She's a thief living in the slums of London, and she's part of a gang of thieves run by a cruel leader she can't escape.
Imagine her shock when she's approached by a private investigator who tells her she's not Marlowe at all but the daughter of a marquess. Imagine her even greater shock when that same investigator kidnaps her and then foists her off on his brother, the Earl of Dane, until he can find her parents.
Dane doesn't know whether Marlowe is really a thief or a lady. Either way, his attraction to her is dangerous is more ways than one.
I love stories about mistaken identities. Some of my favorite books and movies use this theme. Here's my Top 5 Mistaken Identity Romances. Add them to your TBR pile now!
5.
Gentle Rogue
by Johanna Lindsey
This is classic Lindsey and a must-read for every lover of romance. Georgina Anderson boards a ship disguised as a cabin boy and ends up having to serve its captain, James Mallory. There's nothing sexier than a shipboard romance.
4.
Love in the Afternoon
by Lisa Kleypas
This classic has a Cyrano de Bergerac feel when Beatrix Hathaway writes to Christopher, her friend Prudence's intended, on her behalf. Soon Beatrix is falling in love with Christopher through his letters, but when he comes home, he thinks the letters were from Prudence.
3.
The Raven Prince
by Elizabeth Hoyt
Anna Wren becomes secretary for Edward de Raaf, but when she learns he intends to visit a notorious brothel, her jealousy compels her to become his unknowing lover.
2.
The Forbidden Rose
by Joanna Bourne
In this fabulous book, Marguerite, a former aristocrat in revolutionary France, disguises herself as a British governess. But England's top spy, William Doyle, isn't fooled and he has a score to settle with Marguerite.
1.
Nobody's Baby But Mine
by Susan Elizabeth Phillips
This is one of the funniest books I've ever read. Humor and mistaken identities go hand in hand, which is why I tried to inject humor into Earls Just Want to Have Fun. In Phillips's book, physics professor Jane wants a baby and "dumb jock" Cal Bonner as the father. Hilarity ensues when Cal mistakes Jane for a stripper and Jane attempts to do a sexy dance.
What's your favorite book or movie with a mistaken identity theme?
Series:
Covent Garden Cubs #1
Genre:
Historical
Page Count:
384 pages
Publisher:
Sourcebooks Casablanca (February 3, 2015)
His heart may be the last thing she ever steals . . .
Marlowe is a pickpocket, a housebreaker—and a better actress than any professional on the stage. She runs with the Covent Garden Cubs, a gang of thieves living in the slums of London's Seven Dials. It's a fierce life, and Marlowe has a hard outer shell. But when she's alone, she allows herself to think of a time before—a dimly remembered life when she was called Elizabeth.
Maxwell, Lord Dane, is intrigued when his brother, a hired investigator, ropes him into his investigation of the fiercely beautiful hellion. He teaches her to navigate the social morass of the ton while his brother attempts to confirm her true identity. But Marlowe will not escape so easily. Instead, Dane is drawn into her world of danger and violence, where the student becomes the teacher and love is the greatest risk of all.
Get A Copy:
Amazon
|
B&N
|
iBooks
|
Kobo
|
BAM
|
Book Depository
Other Books in Series: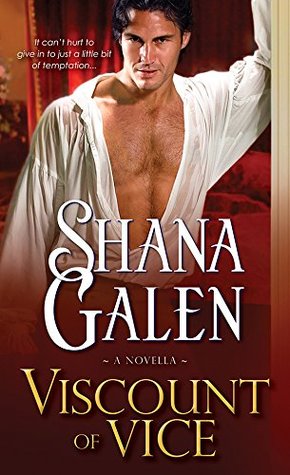 Win a Sourcebooks Casablance Historical bundle that includes EARLS JUST WANT TO HAVE FUN.
a Rafflecopter giveaway