S. C. Stephens is a #1 bestselling author who spends her every free moment creating stories that are packed with emotion and heavy on romance. In addition to writing, she enjoys spending lazy afternoons in the sun reading, listening to music, watching movies, and spending time with her friends and family. She and her two children reside in the Pacific Northwest.
Connect with S.C.:
Website
|
Facebook
|
Twitter
|
Goodreads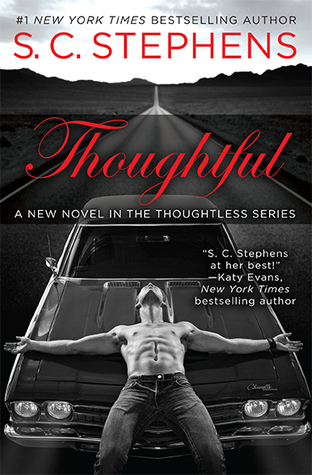 Series:
Thoughtless #1.5
Genre:
New Adult
Page Count:
560 pages
Publisher:
Forever; Special edition (June 9, 2015)
A new novel in the Thoughtless series from #1 New York Times bestselling author S. C. Stephens!
Every story has two sides, and in this new book, the epic love story between Kiera and Kellan is shown through his eyes.
All Kellan Kyle needs is his guitar, and some clean sheets of paper. Growing up in a house that was far from a home, he learned a hard lesson: You're worthless. Now his life is comfortably filled with passionate music, loyal band mates, and fast women...until he meets her.
Kiera makes him ache for more. Makes him feel for the first time that he's worth more. But there's one problem - she's his best friend's girl.
Just when Kellan thought his emotional defenses were rock solid, Kiera's indecisive heart wreaks havoc on his soul, changing him forever. Losing Kiera is not an option.
Preorder A Copy:
Amazon
|
B&N
|
iBooks
|
Kobo
|
BAM
|
Book Depsitory
Other Books in Series:
a Rafflecopter giveaway