Hey lovelies! Another Saturday, another day to snuggle under the covers to get quick and dirty. Well, at least we hope it's your day off. If not, you can still get quick and dirty at work. *snicker*
Today we have some novellas that might catch your interest. We know that sometimes you just don't have time sit still for a good chunk of the day due to kids, errands, housework, or what have you. So we found a sexy Irishman, a girl with a strange name, an Earl who has feelings for his housekeeper, a Breed warrior, and a homecoming you'll never forget.
Please Note:
Prices may change without notice. As of the publishing of this post, these books are still FREE.
Without further ado...
Damian Fitzgerald, The Earl of Clare, has a secret. It's dark and deep and he never speaks of it to anyone. That secret has driven him to become one of the most powerful and wealthy men in the world. A man who does whatever it takes to always win. When he spots Julie Doyle on a visit to the United States, he knows he has to have her. And when Damian Fitzgerald wants something, nothing stands in his way.
Two years ago, Julie Doyle's dreams crashed and burned. With her mom's death, one hundred thousand dollars in student loan and medical debt, and a degree that's taken her no where, she's given up on ever living the life she imagined. But a night out with her friends puts Irishman Damian Fitzgerald in her path. A man unlike any she's ever known. Powerful, sexy as hell, and wealthy beyond her dreams, she can't believe that he singles her out with one very appealing proposition. (
Amazon
—99CENTS)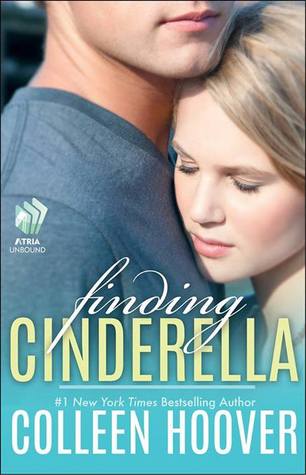 This novella is a companion novel to the Hopeless series, but can be read as a standalone.
A chance encounter in the dark leads eighteen-year-old Daniel and the girl who stumbles across him to profess their love for each other. But this love comes with conditions: they agree it will only last one hour and it will only be make-believe.
When their hour is up and the girl rushes off like Cinderella, Daniel tries to convince himself that what happened between them only seemed perfect because they were pretending it was perfect. Moments like that with girls like her don't happen outside of fairytales.
One year and one bad relationship later, his disbelief in insta-love is stripped away the day he meets Six: a girl with a strange name and an even stranger personality. Daniel soon realizes the way he pretended to feel about Cinderella and the way he really feels about Six may not be so different after all. Especially when the two loves of his life end up being one in the same.
Unfortunately for Daniel, finding Cinderella doesn't guarantee their happily ever after…it only further threatens it. (
Amazon
—FREE)
An original novella linked to Jade Lee's hot new Regency bride series, a prequel to What the Groom Wants.
Caroline Lyncott, great grandaughter of the Duke of Bucklynde, has a secret. Years ago she was attacked and still bears the terrible scars. To escape the scandal and the reminders, she left everything behind to become housekeeper to a Scottish brother and sister. Gregory Murray, the Earl Of Hartfell, has a secret as well – he harbors a deep attraction to his housekeeper, Mrs. Lyncott. He knows she has a past, but doesn't know how to fix the pain that still haunts her. His investigation leads him to the darkest London gaming hell and a villain too powerful to destroy. Can his love overcome her desperate past? Can she risk her heart despite the evil that still haunts her nightmares? (
Amazon
—FREE)
Savannah Dupree is halfway across the country from her Louisiana bayou hometown, a freshman studying at Boston University on a full scholarship. But academic excellence is only one of Savannah's gifts. She possesses something even more remarkable than her quick mind and insatiable curiosity for learning. With a simple touch, Savannah can see an object's past—a skill that puts her life in danger, when her studies bring her into contact with a centuries-old English sword and the secret hidden within the blade's history: the vicious murders of twin boys by a group of fanged creatures borne of the worst kind of nightmare.
In all his three hundred years of living as one of the Breed, vampire warrior Gideon never dreamed he'd see the blade again that spilled his young brothers' lives ages ago on that blood-soaked night in London. Ever since the boys' deaths, Gideon's been on a personal quest to rid the world of Rogue vampires, but now he can't help wondering if the brutal slayings of his only kin was something more sinister—an act perpetrated by an unknown enemy. An enemy who is apparently living in hiding somewhere in Boston. There's one certain way to prove Gideon's suspicion, but it will mean using innocent, gifted Savannah to help uncover the full truth—a truth that will shatter everything she knows about herself and the world around her. And with danger closing in from all sides, the passion that ignites between Gideon and Savannah will tempt them to risk their hearts and lives for a love that might just last an eternity…
This novella, a prequel to the Midnight Breed series, was previously published in its entirety in The Midnight Breed Series Companion.
(
Amazon
—FREE)
Photographer Eve Hill was completely comfortable being single. Or at the very least, she was completely resigned to it. There was only one man who made every nerve in her body and brain light up when he walked into a room. But Brian Stewart had always been off limits. Hell, she'd never even kissed him!
For Brian, returning to Jackson Hole feels like coming home. But that has nothing to do with the town. It's Eve drawing him back. Eve and the chance to finally see if they have something or if it's all been in his imagination.
Eve doesn't think she can open her heart to Brian again after getting hurt so badly before, though her body still wants him. She offers Brian one night to fulfill their long-denied fantasies, and that's it. No love or promises, just a chance to get their attraction out of their systems. But can one night really be enough? (
Amazon
—$1.99)
We hope you found something that caught your eye.