Hey lovelies! Happy Saturday. Well, at least we hope it's a happy Saturday for you. And now...it's time to put about those credit cards, give them a rest from the holidays. We've got a few freebies that you might be interested in. A Duke, a shifter, an Argonaut and a gamer girl. Nope, that's not the beginning of a joke. Those are some of the featured reads.
Please Note:
Prices may change without notice. As of the publishing of this post, these books are still FREE.
Without further ado...
THERON - Dark haired, duty bound and deceptively deadly. He's the leader of the Argonauts, an elite group of guardians that defends the immortal realm from threats of the Underworld.
From the moment he walked into the club, Casey knew this guy was different. Men like that just didn't exist in real life--silky shoulder-length hair, chest impossibly broad, and a predatory manner that just screamed dark and dangerous. He was looking for something. Her.
She was the one. She had the mark. Casey had to die so his kind could live, and it was Theron's duty to bring her in. But even as a 200-year-old descendant of Hercules, he wasn't strong enough to resist the pull in her fathomless eyes, to tear himself away from the heat of her body.
As war with the Underworld nears, someone will have to make the ultimate sacrifice. (
Amazon
)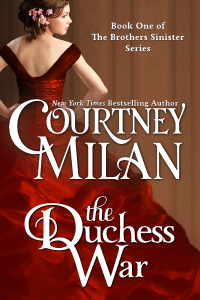 Sometimes love is an accident.

This time, it's a strategy.
Miss Minerva Lane is a quiet, bespectacled wallflower, and she wants to keep it that way. After all, the last time she was the center of attention, it ended badly--so badly that she changed her name to escape her scandalous past. Wallflowers may not be the prettiest of blooms, but at least they don't get trampled. So when a handsome duke comes to town, the last thing she wants is his attention.
But that is precisely what she gets.
Because Robert Blaisdell, the Duke of Clermont, is not fooled. When Minnie figures out what he's up to, he realizes there is more to than her spectacles and her quiet ways. And he's determined to lay her every secret bare before she can discover his. But this time, one shy miss may prove to be more than his match... (
Amazon
)
Chloe Peterson is having a bad night. A really bad night. The large bruise on her cheek can attest to that. And when her car skids off the side of a wet country road straight into a ditch, she's convinced even the gorgeous guy who rescues her in the middle of the rain storm must be too good to be true. Or is he?
As a successful photographer who frequently travels around the world, Chase Sullivan has his pick of beautiful women, and whenever he's home in San Francisco, one of his seven siblings is usually up for causing a little fun trouble. Chase thinks his life is great just as it is--until the night he finds Chloe and her totaled car on the side of the road in Napa Valley. Not only has he never met anyone so lovely, both inside and out, but he quickly realizes she has much bigger problems than her damaged car. Soon, he is willing to move mountains to love--and protect--her, but will she let him?
Chloe vows never to make the mistake of trusting a man again. Only, with every loving look Chase gives her--and every sinfully sweet caress--as the attraction between them sparks and sizzles, she can't help but wonder if she's met the only exception. And although Chase didn't realize his life was going to change forever in an instant, amazingly, he isn't the least bit interested in fighting that change. Instead, he's gearing up for a different fight altogether...for Chloe's heart. (
Amazon
)
Gwen Hollister, cousin to the Marquis of Heathgate, has fashioned a life as a poor relation, raising her daughter Rose in rural obscurity and focusing all of her considerable passion and intellect on stewarding the estate they live on. Douglas Allen, Viscount Amery, is sent to Gwen by their mutual relations for lessons in husbandry of the land. Only because Douglas rescues Gwen's daughter from certain peril, does Gwen accept the task. As Douglas and Gwen find common ground, and then mutual pleasure, Gwen's past rises up in the person of the powerful Duke of Moreland, who's bent on wresting control of Rose from her mother, even if it means Gwen must marry the Moreland heir. (
Amazon
)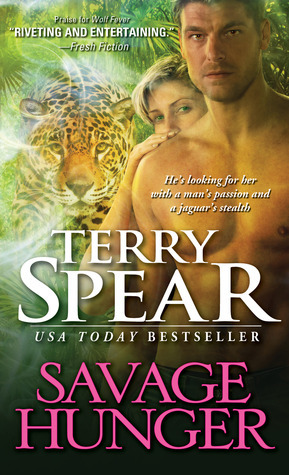 As a jaguar he is graceful and gorgeous. Speedy and stealthy. Fierce, independent and wild. As a man he is passionate and powerful, wilful and wonderful.
And he'll stop at nothing to protect what's his...
In the heat of the jungle, jaguars are clawed, dangerous, and hungry for love. With hopes of overcoming night terrors and thanking the man who saved her life, Kathleen McKnight returns to the Amazon.
A jaguar at heart, Connor Anderson doesn't just protect her, but wants to claim her for his own. (
Amazon
)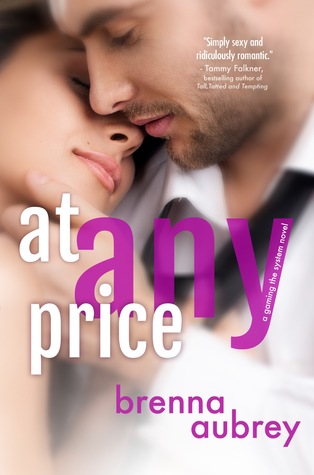 Achievement Unlocked: Geek Virgin
When Mia Strong, proud geek-girl and popular gaming blogger, auctions off her virginity online, she knows she'll make waves. But what she will not be making is a love connection. Her rules are set in stone: One night. No further contact.
It's a desperate step, but it's the only way she can go to medical school and pay her mother's mounting hospital bills.
Difficulty Level: Millionaire CEO
Adam Drake, the enigmatic auction winner, is a software prodigy who made his first million at seventeen. Now, in his mid-twenties, he's sexy, driven and--as CEO of his own gaming company--he's used to making the rules. Before Mia knows what's happening, he's found the loophole in the rules of her auction. Every stipulation she's made to protect her heart gets tossed by the wayside.
She can't tell if he's playing her...or if he's playing for keeps. (
Amazon
)
We hope you found something that caught your eye.